Our
Services
We have a variety of methods and services we use. Asphalt is an all time favorite, and our state-of-the-art seal coating method is proven. Let us know what your needs are.
Asphalt
Asphalt, also known as bitumen, is a sticky, black, highly viscous liquid or semi-solid form of petroleum. It may be found in natural deposits.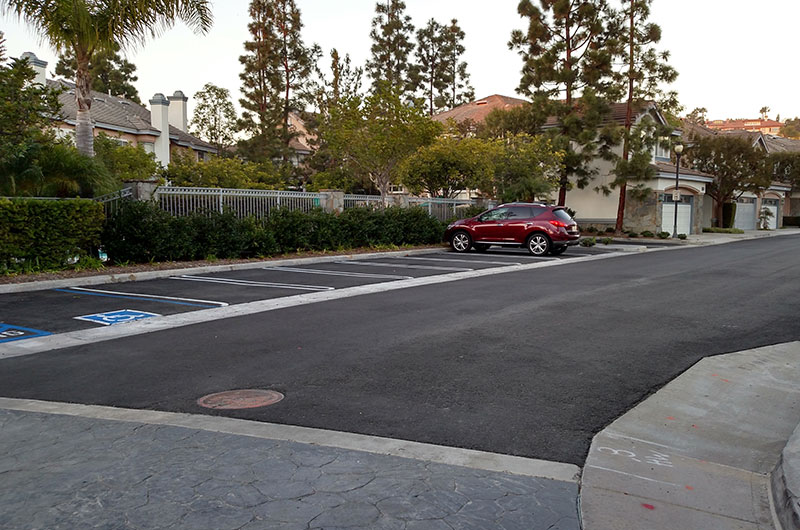 Here is a list of our services. Asphalt Paving, Asphalt Grading, Remove and Replace, Resurface, and Asphalt Repair | Slurry Seal, Crack Fill, Seal Coat | Line Striping, Stenciling, Curb Painting, Handicap Stalls & Signs, Paint Removal | Sidewalks, Curbs and Gutters, Ramps, Wheel Stops, Stamped & Colored Concrete, Flow Lines | Handicap Signage, Handicap Access Ramps | Install Petromat Overlay.
Seal Coating
Asphalt pavement is mostly rock and/or stone and gravel, along with a binder. The rock, or aggregate, is held together with this binder known as asphalt cement.
Sealcoating provides a layer of protection blocking out harmful intrusions such as water, oils, and U.V. damage. The sealcoat is in a liquid formulation of one of the above emulsions, mixed with water, silica sand, polymer additives, and other proprietary fillers and solids. These products can be applied by brush, spray or squeegee.
Striping
An effective parking striping layout consists of bright, durable line striping for stalls, arrows for entrances and exits, arrows for directional flow on parking lots, handicap parking spaces, clearly marked fire lane areas and more.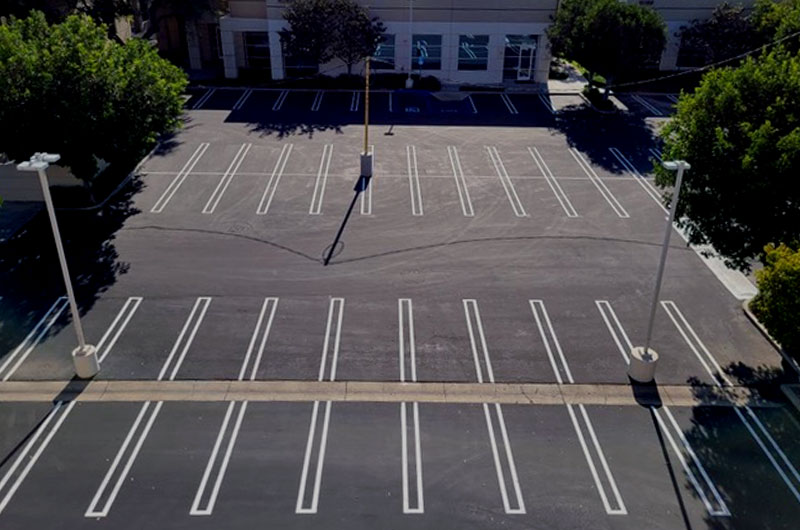 Accurate, clear striping services are important to a well-functioning parking lot.